changes to Universal timetable, and new stops served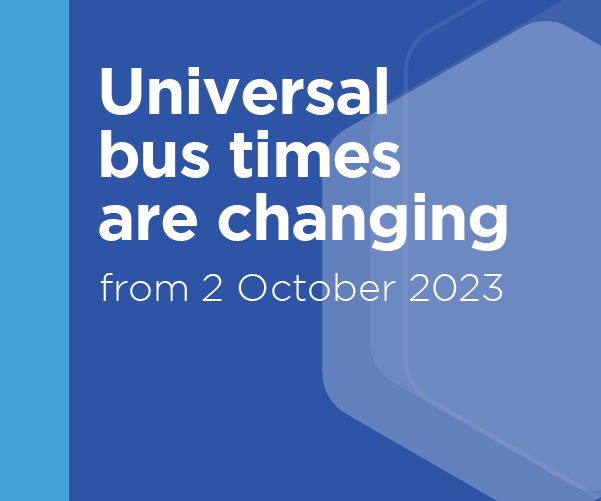 Starting on Monday 2 October 2023, there will be changes to our Universal route which we operate on behalf of the University of Cambridge. Buses will be numbered U1 and U2, with new stops being served on Barton Road and Newnham Road.
Buses on U1 will run from Girton Corner all day and follow the current route via West Road through to Cambridge Biomedical Campus.
Buses on route U2 will run from Eddington through to the Biomedical Campus, and serve stops on Grange Road (for Selwyn College), and Barton Road (for Wolfson College).
The combined U1 and U2 timetable remains every 15 minutes.
At weekends, all buses now continue to the Biomedical Campus.
Download the new timetable here and the new route map here