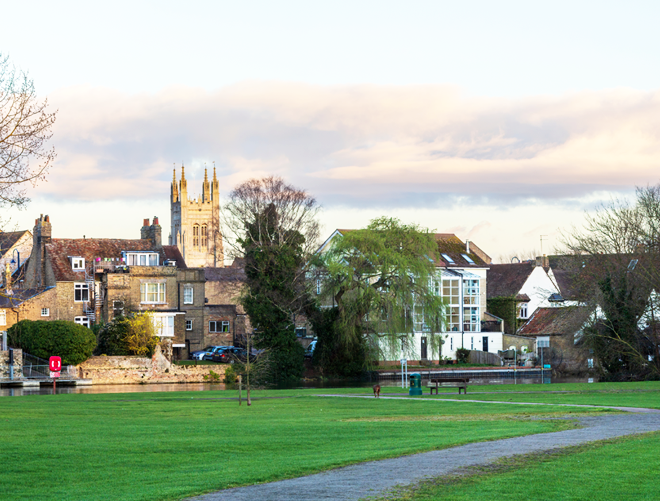 St Neots
St Neots is a charming market town situated on the banks of the River Great Ouse offering picturesque views and a bustling atmosphere. The town has a rich medieval heritage, and there is plenty to offer from dining out, browsing eclectic shops and markets to enjoying outdoor activities such as walking or boating. 
St Neots has several attractions that are worth visiting including St Neots Museum, which showcases the history of the town from prehistoric times to the present day. The museum has an extensive collection of artifacts, including Roman pottery, medieval coins, and fossils. 
There's a market in the town centre every Thursday, and a great Farmers Market meets every other Saturday. 
There are a few cafes we'd recommend, including Bohemia - who roast their own coffee - and the Art & Soul Cafe where you can enjoy live music or art workshops alongside fabulous food and drink.