Fares
We have a range of tickets for travel on our buses, so whether you travel every day or just now and then there's something for you.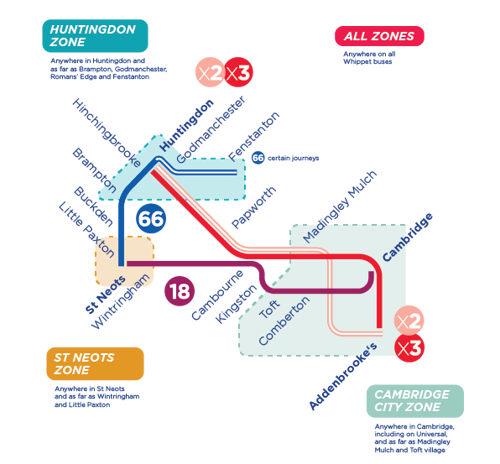 We accept cash and contactless, including Apple Pay and Google Pay, on all our buses. You can also pay with Express Mode from Apply Pay. If you're paying with cash, please try to have the right money as our drivers may not always have change for you.
If you're only going one-way, ask the driver for a single ticket - at the moment, the maximum single fare is £2 thanks to the Government's national £2 fare cap scheme. 
If you're coming back the same day, ask for a return. For most journeys, one of our day tickets will be best value for money - ask the driver if you're not sure.
There are discounts for children aged 5-15, and students with any valid student ID or NUS card.
We accept all valid English concessionary bus passes for free travel on any of our routes. They're valid after 0930 on weekdays, and any time on Saturdays, Sundays and bank holidays - just tap your card on the reader when you get on the bus.
Commute by bus? We sell 7- and 28-day tickets that offer great value for money, ideal if you are at college or commute to work by bus. Here's our ticket zone map - click the image to download a PDF. Prices are shown below.
Need to use buses run by more than one bus operator?
The Cambridgeshire Multibus ticket is valid on almost all buses in the county.
A day ticket is £8, and a 7 day ticket is £33. Find our more on the CPCA website.
Travelling by train, too?
We accept Plusbus tickets in Cambridge and Huntingdon. Buy your ticket with your rail ticket, show the driver when you get on. For more information, check the Plusbus website.