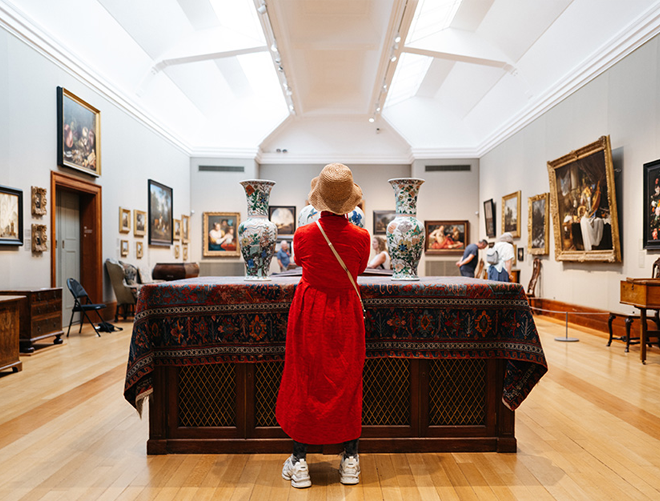 The Fitzwilliam Museum
From antiquity to the present day, the Fitzwilliam houses a world-renowned collection of over half a million beautiful works of art, masterpiece paintings and historical artefacts.
With free entry, the museum has grown from it's beginnings as far back as 1816 when the University acquired an extensive collection of artworks and objects. There are paintings, sculptures, and artifacts and medieval manuscripts. Spend an hour or two, or a whole day - there's something for everyone to discover.
The museum also has a fantastic gift shop and cafe, which sells cakes and pastries, brunch and lunch alongside a range of hot and cold drinks. 
Open Tuesdays to Sundays (including bank holidays). Check website for details of specific collections and exhibitions.